Offensive Maneuvers
By:
MidnightLove87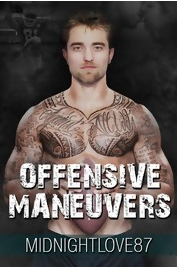 It's a new NFL season for New England Patriots' seasoned Quarterback,
Edward Cullen. But, is it going to be game-on as usual?
With a student physiotherapist, who seems unaffected by his 'charms',
and more, Cullen doesn't think so. His attitude reflects that – on and off the field.
Yet, as it's said: "the Games must go on,"
even if drastic offensive maneuvers are put into play.