A Little Magic
By:
GeekChic12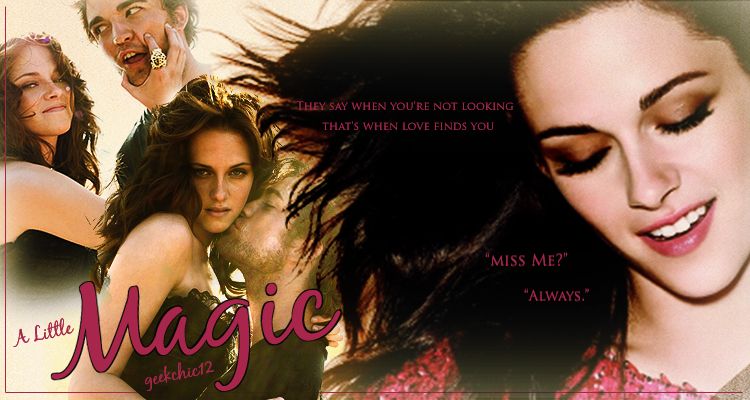 After four long years, Bella finally gets what she's been missing, but it's not enough.
She needs more. Will she find it in the most unlikely of places? They say when
you're not looking, that's when love finds you. AH, Rated M for l & l. ExB.
Rated: Fiction M - English - Romance/Humor - Bella, Edward -
Chapters: 20 - Words: 77,160 - Reviews: 659 - Favs: 502 -
Follows: 758 - Updated:

Jan 22

- Published:

Mar 20, 2012

- S
tatus: Complete - id: 7942538