Hopeless
By: Ms.Reality2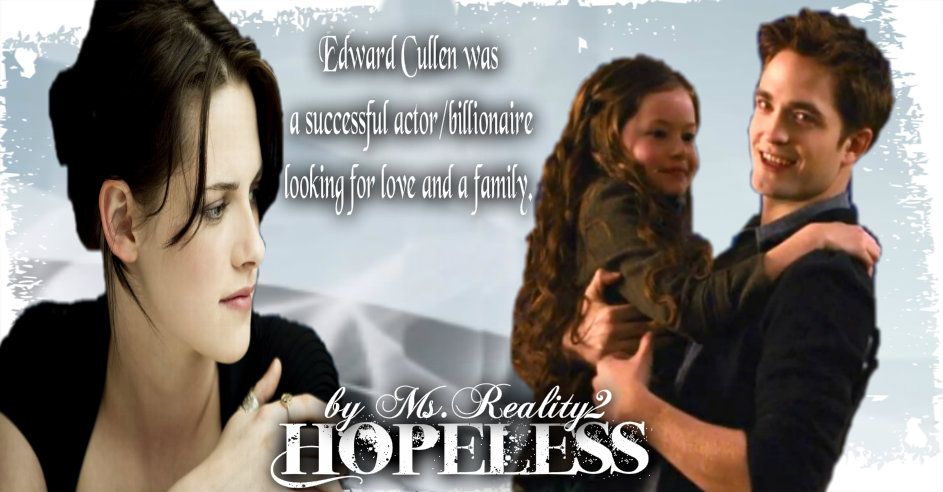 (Banner by Anarodfranco)
When Edward Cullen retires ever director in Hollywood might cry!
Edward Cullen was a successful actor/billionaire looking for love and
a family. Isabella Swan has baggage from here to Hollywood.
She has a daughter and a dead beet husband. Will her search of love
smack right into her or will it just be too good to be true.
Rated: Fiction M - English - Hurt/Comfort/Family -
Bella, Edward - Chapters: 9 - Words: 22,367 -
Reviews: 42 - Favs: 42 - Follows: 68 - Updated:

Aug 3

-
Published:

Jul 11

- id: 10528594