Two Broken Hearts
By:
Adrienner-94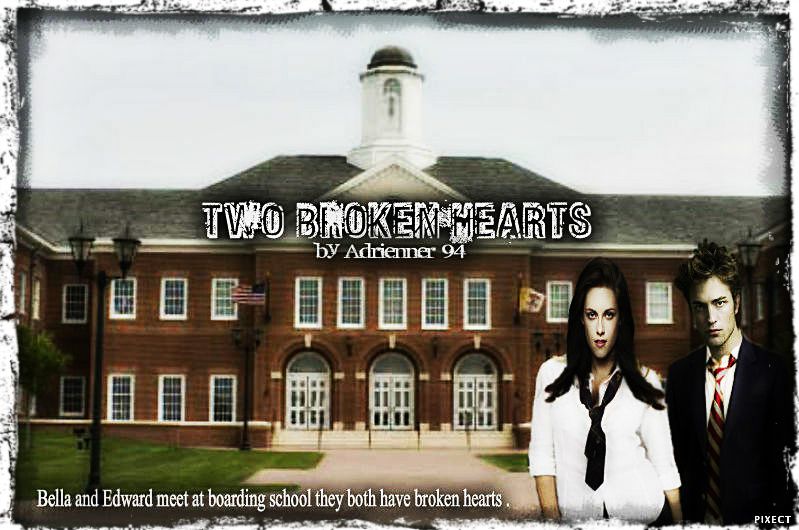 (Banner by Anarodfranco)
Bella and Edward meet at boarding school they both have broken
hearts and in mending those hearts will they fall for each other or
will they just remain friends. ALL HUMAN. Bella/Edward This
story shows them both at the hardest times in their life.
Rated: Fiction T - English - Romance/Drama - Bella, Edward -
Chapters: 32 - Words: 59,773 - Reviews: 222 - Favs: 142 -
Follows: 114 - Updated:

Jul 21

- Published:

Apr 9, 2010

-
Status: Complete - id: 5883565