Professor Masen's Top of the Class
By:
lovepotionsbrewer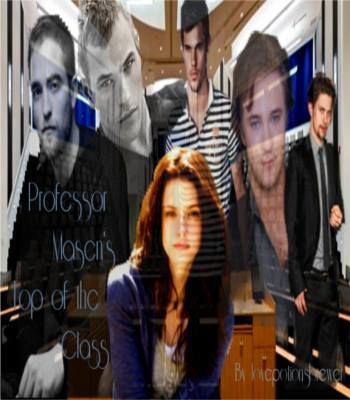 (
BANNER BY
Fallingsnow Winter

)
* Sunflower*
Graduate student Bella Swan has been challenging Professor Edward Masen since she
first stepped into his psychology class three years ago. Edward has designed a course
specifically for her last semester. Classmates Jasper, Emmett, Mike and Jake will each
have a turn for some hands-on lessons. But who will end up teaching who?