The Cowboy Rides Away
By:
CullenSweetheart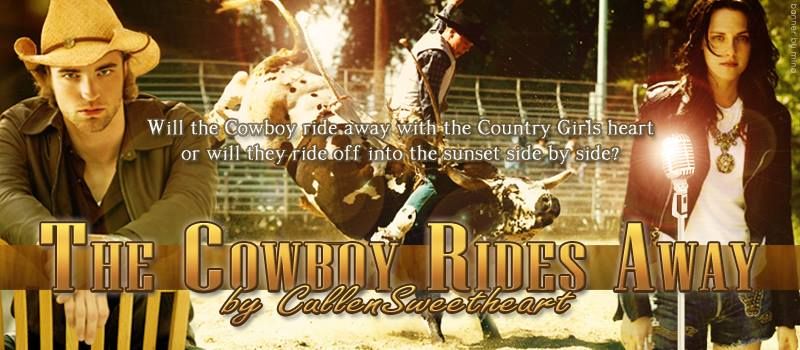 (BANNER BY MINA RIVERA )
Winner: 2nd Place Judge's Choice/3rd Place Public Vote in the Deep
South Contest. Bella Swan's world is rocked by Wrangler wearin' bull rider,
Edward Cullen when her band, Swan Song, gets their dream gig playing
at the famous Houston Livestock Show & Rodeo. Will the Cowboy ride
away with the Country Girl's heart or will they ride off into the
sunset side by side?