3 Up...3 Down
by
samekraemer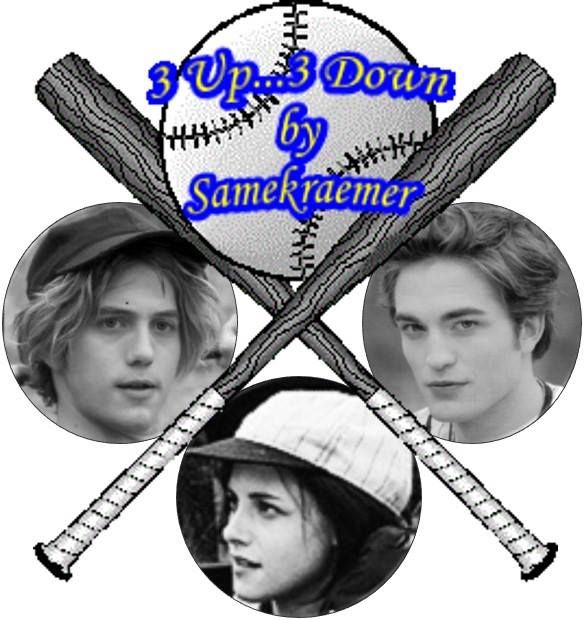 Summary:
A baseball pitcher, a catcher, and a fact checker/aspiring writer.
If love is so hard for two people, can three possibly make it work?
Edward Cullen has two problems…First, he's in a secret relationship
with his catcher that's very contentious at times. Second, his high
school girlfriend, his first everything, is back in town. Will the three
strike out or will it be the ultimate homerun?