Please Rescue Me
By:
theonlykyla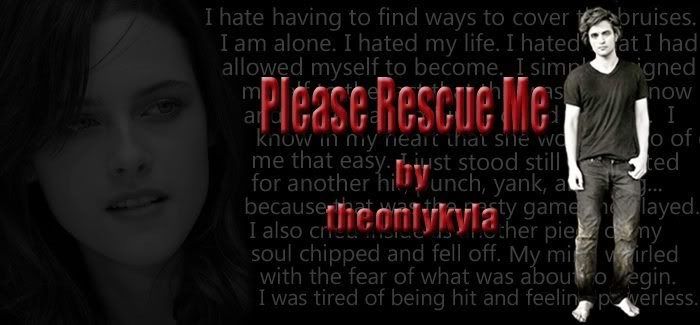 Edward was a shy young man when he fell in love for the first time.
He learned the hard way that love shouldn't hurt, right? When Bella
cames into his life, he was at the end of his rope. Can she really offer
him salvation? Can he dare to hope?
Rated: Fiction M - English - Drama/Hurt/Comfort - Edward, Bella -
Chapters: 50 - Words: 77,266 - Reviews: 2,130 - Favs: 582 -
Follows: 426 - Updated:

Mar 20, 2012

- Published:

Nov 21, 2011

-
Status: Complete - id: 7569689