A Drop in the Ocean
By:
SpringHiller09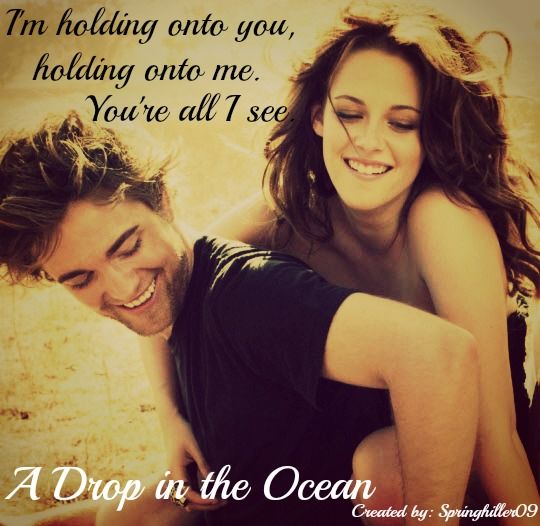 Bella is recently divorced with a 9 year old son. Edward is a widow
who lost his wife in childbirth, and was left to care for their daughter.
The two of them meet and fall in love. But, so much baggage proves
to be a problem for both.
Rated: Fiction M - English - Romance/Drama - Bella, Edward -
Chapters: 29 - Words: 91,622 - Reviews: 185 - Favs: 194 -
Follows: 279 - Updated:

Jan 1

- Published:

Mar 19, 2013

-
Status: Complete - id: 9116036