Bella
By:
Laura1998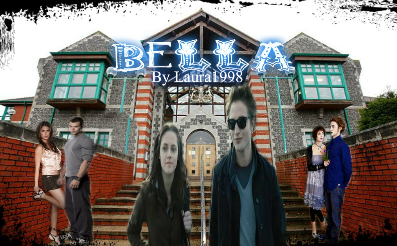 (BANNER BY AnaRodFranco)
Bella is an average 16 year old... On the outside. On the inside,
she is a philosophical old soul. She has no interest in love. Edward,
on the other hand, is a typical 17 year old playboy, with intentions
of cracking 'hard-to-get' Bella's shell. Will he succeed?