*Edwardsouthern Bella*
*
Twilighting*
(BANNER BY BEEGIRL13)
The Dead On Detective Agency is in desperate need of funds.
Bella Swan and Edward Cullen accept a case that might solve this problem,
but they encounter a huge challenge- a dead body. How much murder and
mayhem will they dodge while falling in love?

* Tangled Up In The Tinsel* *PULLED*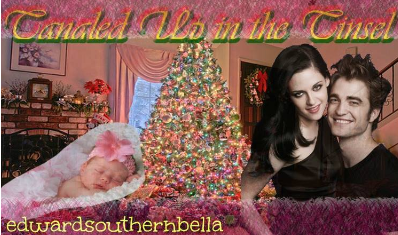 All Bella wants is for Edward to be home with her on Christmas Eve.
Will a little snow grant her wish?
*
Carolina Heat*
(BANNER BY BEEGIRL13)
The death of her father in a beach house proves to be too much for Bella Swan
to handle. Her carefully crafted world is falling to pieces. Agent Edward Cullen
is assigned to investigate the case after moving to Cherry Grove. They quickly
fall in love as they help each other rebuild their lives, but how safe are they?
*
If Walls Could Talk
*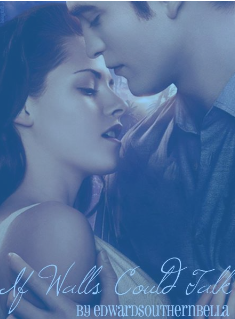 (BANNER BY BEEGIRL13)
It was supposed to be an assignment. Love at first sight can't begin to describe
the attraction Edward Cullen and Bella Swan feel towards each other. But two
relentless pursuers are following their every move. Can they avoid danger and
find a way to be together?
*
Southern Charms and Chicago Shadows*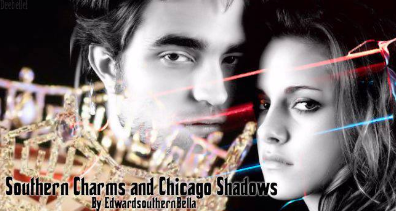 (BANNER BY Deebelle1)
She wears a tiara. He carries a glock. They should not fall in love,
but it's hard to fight against the inevitable. Meanwhile, someone
wants the
beauty
queen dead before she can win another title, but why?

* Southern Beauty and Eternal Protection*
(BANNER BY BEEGIRL13)
Life is amazing for Bella and Edward Cullen. Beach
trips
. Domestic bliss.
Six years of passionate love. Yet someone wants revenge and now they face
danger together again. How will he be able to keep her safe this time? This is
the sequel to Southern Charms and Chicago Shadows.
*In The Heat Of The Moment*
(Submission for Fandom for Oklahoma.)
(BANNER BY Deebelle1)
(BANNER BY BEEGIRL13)
Bella Swan teaches children with hearing disabilities. Edward Cullen,
a lonely millionaire, volunteers to assist in her class. They fall for each other,
but her ex-boyfriend wants to hurt her. Edward will do anything to keep
the woman he loves safe. Will he have to prove that?
A collaboration with LostTwiSisters.
*Some Like It Hot*
(BANNER by Deebelle1 and
Feleicia Krusely)
Part two in the Detectiveward series. After surviving a psychopath's terror,
Edward and Bella are now engaged, but danger looms on the horizon.
Carlisle plots his revenge alongside Rose, the new member of the dance troupe.
What measures will they take to destroy their love?
How close will they get in their relentless pursuit?
(BANNER by Deebelle1 and
Feleicia Krusely)
Edward and Bella were deeply in love years ago. His family and their
career choices tore them apart. She is a belly dancer, and he is a detective.
There is a stalker that has an eye on her dancing troupe. Edward fears for
her safety and returns into her life. Once they are reunited,
will he be able to keep her safe?
(BANNER by Deebelle1)
Bella needs to make some changes in her life, which includes getting
away from her abusive husband, Jacob. After a romantic encounter with
Edward Cullen, she chooses to divorce Jake, but not before he tries to kill her.
Edward stays by her side, vowing to save her from this nightmare,
and to put Jacob in prison.
**Visit Profile for more**
ffnet.
fictionpad


Join FaceBook Group