Picking up the Pieces
by
tufano79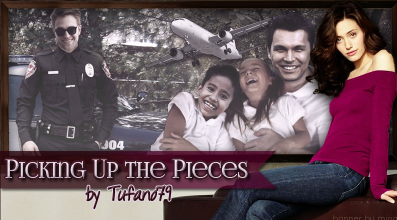 (BANNER BY MINA)
Isabella Black lost her husband in the cruelest way possible. He wasted
away and was ravaged by the evil, silent killer, cancer. Five months after
his initial diagnosis, he died, leaving Bella with their two young children,
John, seven and Grace, five. A year after his death, Bella packs up her
home in Phoenix and drives back to Forks, Washington to be closer to
her family. Will she finally find a way to pick up the pieces with the help
of her family, friends and a green-eyed cop?