Whole Lotta Love
by eddiebell69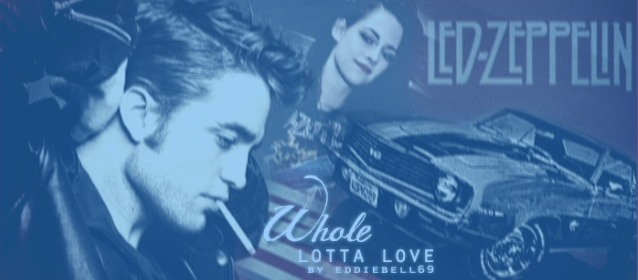 (BANNER BY Ange de l'aube's)
Edward Masen's Friday nights are usually spent with his friend Mike at
Rodney's English Disco. The club itself doesn't have much appeal to him,
but the escape it presents him is just what he needs. On one night there,
he meets Izzy—an enigmatic girl that fascinates him. A lookout point,
Mandies, and Rock 'N' Roll set the stage for their unfolding story.
Rated: Fiction M - English - Drama - Edward - Words: 6,384 -
Reviews: 12 - Favs: 14 - Follows: 12 - Published:

Oct 24, 2013

-
Status: Complete - id: 9791930