Not Meant To Be
By:
SweetDulcinea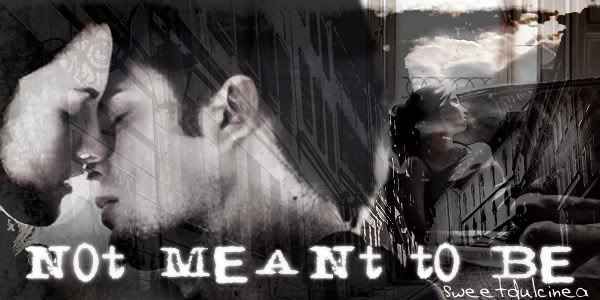 Bella meets a married man named Edward, and what she anticipates to be a one time fling
turns into an affair that stirs feelings she is blindsided by. The battle between heart & mind
leaves them both struggling to do the right thing. AH.
Rated: Fiction M - English - Angst/Drama - Bella - Chapters: 30 -
Words: 170,605 - Reviews: 1,568 - Favs: 1,389 - Follows: 839 -
Updated:

Mar 1, 2010

- Published:

Feb 17, 2009

-
Status: Complete - id: 4872200